Description
Rubber water-stop is made from high quality SBR (styrene butadiene rubber), neoprenerubber or natural rubber and additives. It uses the high elasticity and compression deformability of rubber to realize elastic deformation under a variety of loads, which leads to tight sealing to effectively protect the building' components from the water leakage and seepage, and has a shock absorption effect to ensure the service life of engineering buildings. When ambient temperature above 70 ºC, or where a strong oxidation or corroded by oil and other solvents, rubber waterstop is not recommended for use.
Features
- Excellent elasticity and elongation
- High resistance to abrasion and tearing
- Resistance to weather and aging
- Good corrosion and chemical resistance
- Excellent self-healing, can plug tiny cracks resulted from concrete shrinkage and settlement
- Working temperature range of -45ºC-60ºC
- Be of various types and specifications


Uses
Widely used in construction joints and deformation joints, joint reinforce or preventive waterproofing projects
* Dams, culverts, canals, spillways
* Water towers, reservoirs
* Sewage tanks
* Tunnels and subways
* Basement and other underground projects
Specification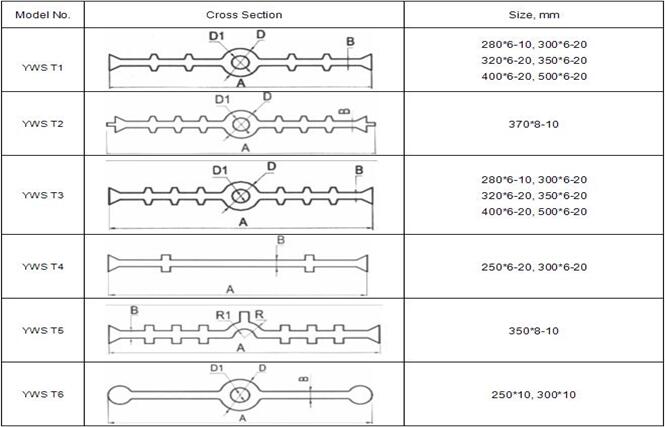 Remarks: OEM for special size and style is available


Technical Data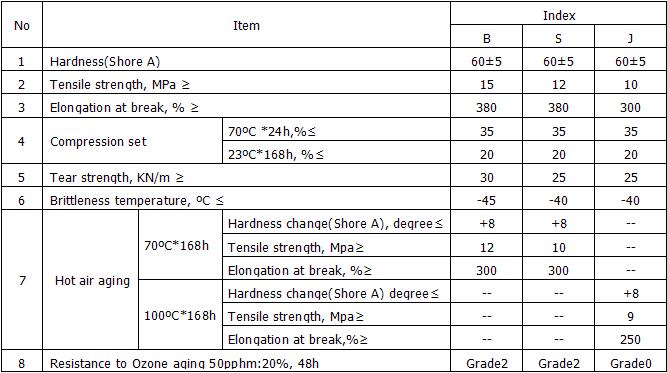 B type: suitable for easy deformation joint.
S type: waterstop suitable for construction joint.
J type: waterstop suitable for joint which request anti-aging.